Bankurai Ibn Wahdani
*98/ SCID clear
FS BENGALI x WAHDANI by MASHOUR

complete pedigree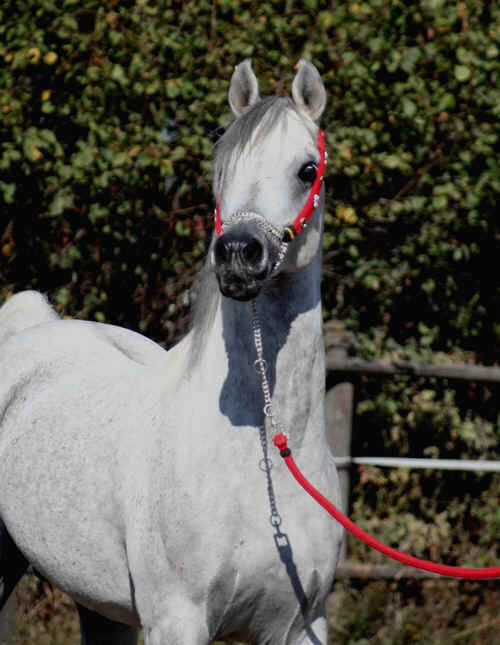 GERMAN NATIONAL SENIOR CHAMPION 2007
GOLD PREMIUM & Junior Champion Stallion Licensing Aachen 2001

Casswinner & Cham.Res. Ströhen/Germany 2000
Top five inter. B -Show Kaub /Germany 2000
2 place German Nationals 2001 (same level score as the winner)
German Elite Cup Winner 3 year old colts 2001
Junioren Champion intern. Show Velgen Germany 2001

Classwinner & German National Senior Champion Reserve Neustadt/ Dosse 2003
Classwinner Stallion 4-6 years & Top Five Senior Stallion Championship International Championship Wels /A 2003
Classwinner Emerald Trophy / Belgium 2007
Classwinner & Senior Champion Stallion C-Show Ströhen 2007

please click the photo for exlarge
From his famous parents, Bankurai inherited his excellent movements.
His outstanding, exotic type is very impressive.
Bankurai combines all the attributes that make Arabians so very fascinating and attractive: performance, type, charisma, perfect conformation and above all - amiable charcter, sweet disposition.
In his pedigree you will find famous world-class Champion sires like
Kubinec, Balaton, Om El Sanadiva, El Shaklan
in addition to precious"classic old lines" tracing back to the magic Moheba II.

Bankurai foals
Only some adjectives used to describe his great children - people-friendly personality, athleticism and beauty!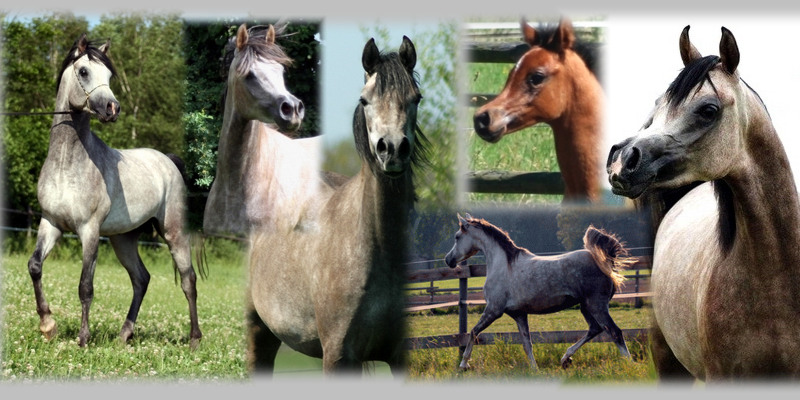 right photo, copyright by Gregor Aymar

Don`t hesitate to contact us for the breeding terms!